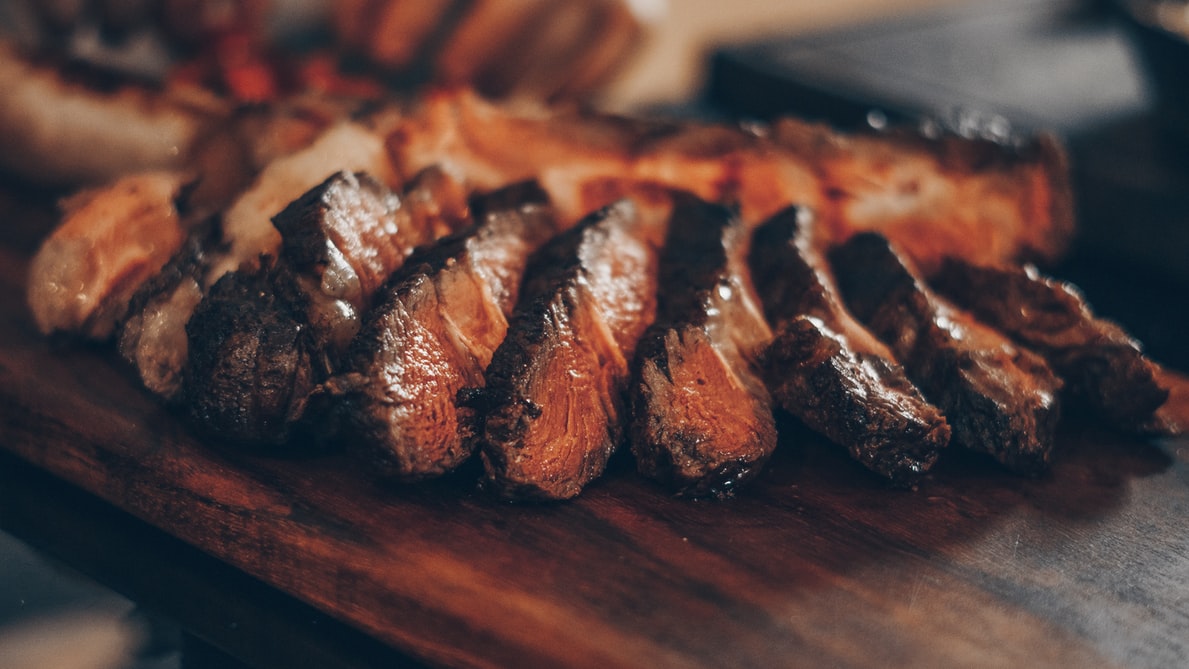 ---
"I like the fact that I know where my beef comes from and who's growing it."

Pete B – Socorro, NM
100% Grass-fed and Grass finished
We developed our program to allow you to work directly with us, the grower, to assist you in the steps to get premium dry-aged, locally grown Angus beef from our ranch to your freezer.
A deposit allows you to purchase an interest in one of our incredible Aberdeen Angus steers live on the hoof. We raise and finish it on our ranch, transport it to the processing facility on your behalf, and assist you with customizing your desired cuts for processing. When your order is ready, we can even deliver it from the processor right to your front door. We handle it all.
Our grass-fed, naturally raised cattle program started with our quest to find a healthy alternative to store-bought, mass-produced beef for our family and friends and, now over a decade later, we continue to provide custom cattle growing services to our customers in New Mexico.
Grass- Fed: 100% Grass fed and finished. Never fed grains.
Naturally Raised: No vaccines, antibiotics or hormones. Never penned.
Healthy Alternative:  Less fat and cholesterol than store-bought.
Ranch to Plate:  Know where your food comes from. 
Savings:  Save 35% or more on average and get superior quality.
Peace of Mind:  Avoid price fluctuations and supply chain disruptions.
---
How Our Program Works
Pick one of our pre-scheduled harvest dates available on our growing schedule.
Reserve your steer using the how to order form, or call us.
We will finish an Angus steer on our ranch for you using the methods listed in the our cattle section.
We will assist you in completing your processing form that allows you to customize the cuts of meat you would like the processor to prepare.
When your steer has finished it will be delivered to our local processor for you on the date selected.
After harvesting, your beef will dry age for 14 days. It is then cut and packaged to your requested specifications.
When your order is ready it can be picked up, or we will deliver it to your home.
We do not sell individual pre-cut meats in packaging. You are buying an interest in a live steer, or part thereof, that is custom grow to order for you. Allowing for dry-aging time, your order is ready approximately two weeks after the harvest date. For more on processing, see the custom processing section. Currently a half beef, which is the most popular option, is approximately 250lbs at hang weight. More information is available on this in the beef sizes and cuts section.
*Payments on final balances are due at time of delivery. We accept cash, checks and credit cards. Credit card payments are subject to a 2% processing charge for final balances only. There are no processing charges applied when leaving a deposit.