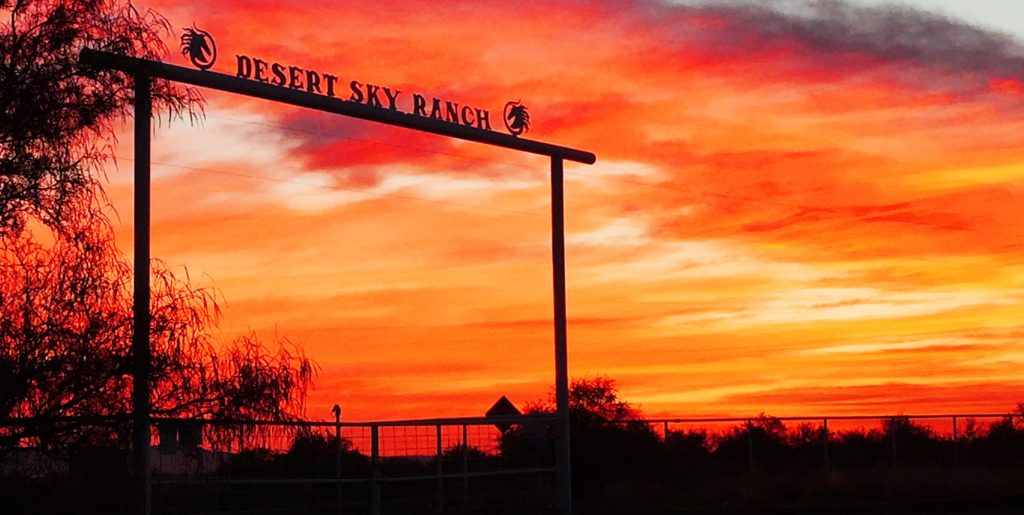 ---

The Desert Sky Ranch is a family-owned and operated ranch, located in Valencia County, New Mexico. The ranch was founded in 2004 for the purpose of providing retirement boarding services for equines, which we still continue today.
Our grass-fed, naturally raised cattle program started in 2005, with our quest to find a healthy alternative to store-bought, mass-produced commercial beef for our family.
This quickly extended to friends and, as more people asked us if they could be part of the program, we realized that the calm atmosphere and our open acreage lent itself to starting our 100% grass-fed and grass finished, naturally raised beef custom growing program for the public.
In 2009, DSR Cattle was started to service those growing requests. Now, over a decade later, we continue to provide custom cattle growing services to our customers throughout New Mexico.
Our small herd consists of Black and Red Angus cattle, with superior genetics providing phenomenal flavor and tenderness in our beef.
We take great pride in our operation, providing you with the knowledge of exactly where your food comes from—ranch to plate.
"This is a family run operation. Matt handles the orders and tends to the cattle and Heather does the cut sheets and works with the processor. They're a great team."

Eric P – Corrales, NM